Make ping pong training easy and convenient anywhere with this set.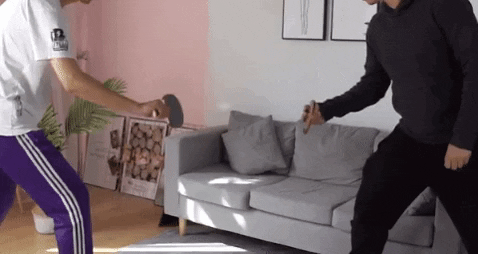 Whether you're preparing for your next battle or you just want to have fun with friends and family, this product is surely the best to use! Introducing the PORTABLE PING PONG SET.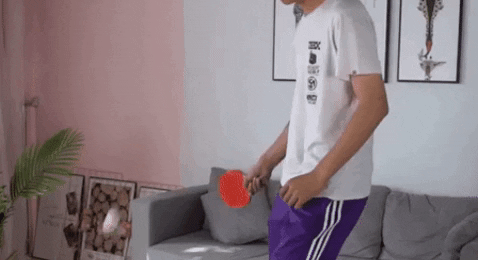 Portable Ping Pong Set is a MINI TABLE TENNIS TRAINER SET will TEST and PRACTICE your SKILLS, REACTION ABILITY, and EYE and HAND COORDINATION. It is SPECIALLY made for ALONE PRACTICE or for HAVING FUN with another PLAYER.  It is made of FIVE LAYER of SOLID WOOD with a BASE of ABS material and a BUILT-IN SANDBAG. It has an ELASTIC SOFT SHAFT that EFFECTIVELY INTERACTS and COOPERATES for PERFECT TRAINING.
Portable Ping Pong Set DOES NOT NEED a TABLE for you to EXPERIENCE the FUN and CHALLENGE of playing the TRADITIONAL one. The set is composed of 2 PADDLES, FLEXIBLE SHAFT, and 4 PING PONG BALLS. It is IDEAL for BEGINNERS or TRAINING in TABLE TENNIS SPORTS. It is PERFECT for SOLO TRAINING or a FUN ACTIVITY with FRIENDS and FAMILY. It is LIGHTWEIGHT and very EASY to CARRY.
SHIPPING DELAY NOTICE:
Please be expected 2-4 weeks shipping delay due to High Volume of Order